Sushma Verma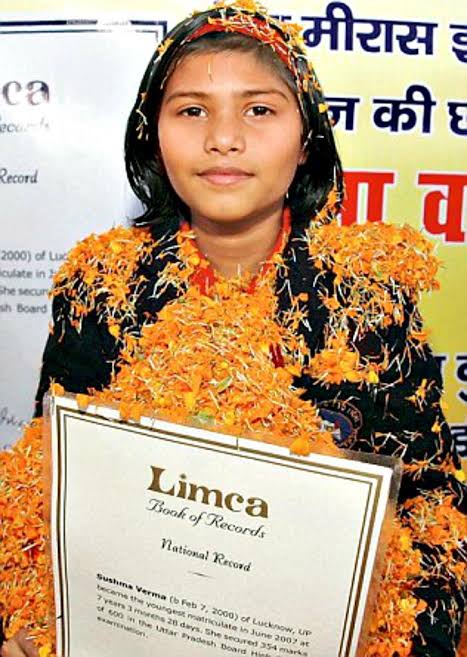 #stupidstories
'Knowledge is Power'. The power to make an impact on the world. Education is at the core. Proper education is crucial to acquire great knowledge. But there are some kids born with the knowledge. Perhaps the ability to grasp things faster than normal kids. The only thing stops this girl from appearing for medical entrance exam is the age restriction. Sushma Verma wants to be a doctor and waiting until she turns 17. She made a record by completing X class at 7. She got a place in Limca book of records.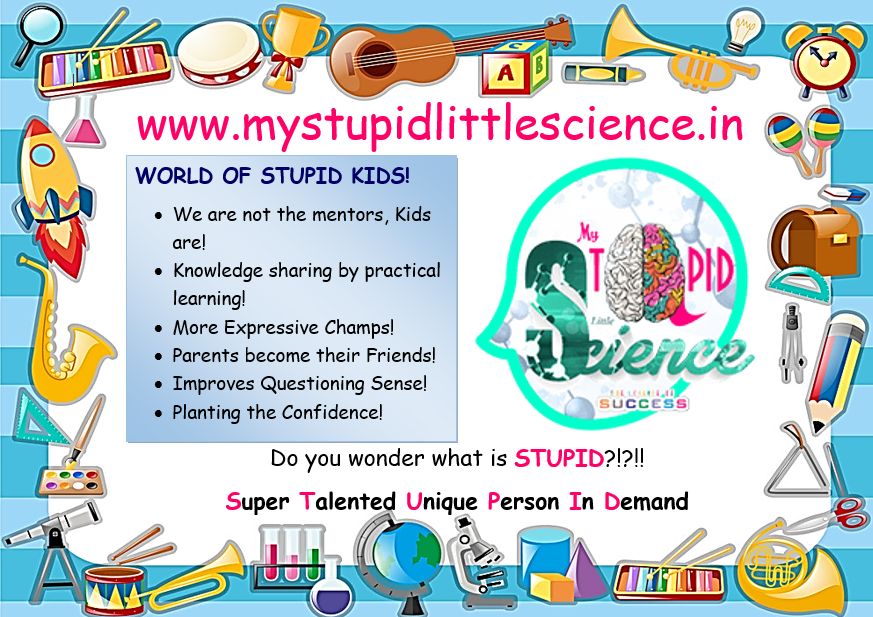 Sushma Verma is from outskirts of Lucknow. Her father was a Sanitation worker and mother is a homemaker. A family who cannot afford anything other than a normal education. But Sushma is not an ordinary student. Her talent came to light when she recites Ramayanam as a 2 year old child. She was a bright student in school. After looking at her talent, she was allowed to enroll in Class X at 7. She passed it with outstanding performance. Her parents supported in all possible ways. After all their kids has the most precious wealth in the world, education.
Financial problem became a hurdle as she climbed up in life. She remembered those tough times. But nothing was able to stop her. People from many places helped her in all possible ways. At 13, she completed her undergraduate degree. She enrolled in MSc Microbiology at Lucknow University. In spite of her problems, she got her Master's degree at 15. In addition to that, she also scored a CGPA of 8.
Sushma always wanted to be a doctor. But our education system restricts people from applying for entrance exams until 17. So she had to wait for another two years. She was really upset with such rules. People should be evaluated based on talents not by age. But she is a bright kid: she had backup plans. Instead of waiting and wasting the two years, she joined for PhD program at Babasaheb Bhimrao Ambedkar University. Agricultural Microbiology is her field of interest. There is a strong reason to choose specific course.
Sushma used to visit fields and observed the land conditions. The soil in and around Lucknow is becoming arid every day. She wanted to explore the reasons and possible solutions to make it a fertile land again. Because greenery can be built only on fertile soil.
If there is anything sushma's parents could be proud, is her academic achievements. She has a younger brother who is also set to make some records. Despite the troublesome situation for Sushma and her family, once in a while there is something to celebrate and be proud about.
Sushma is one of a kind who focused on her dreams even though there were lot of problems. Financial problems are not easy to solve. Most of the middle class family can understand her struggle. We wish her great success in all endeavors.
Contact Us For Your Story