Deepthi – multi-talented kid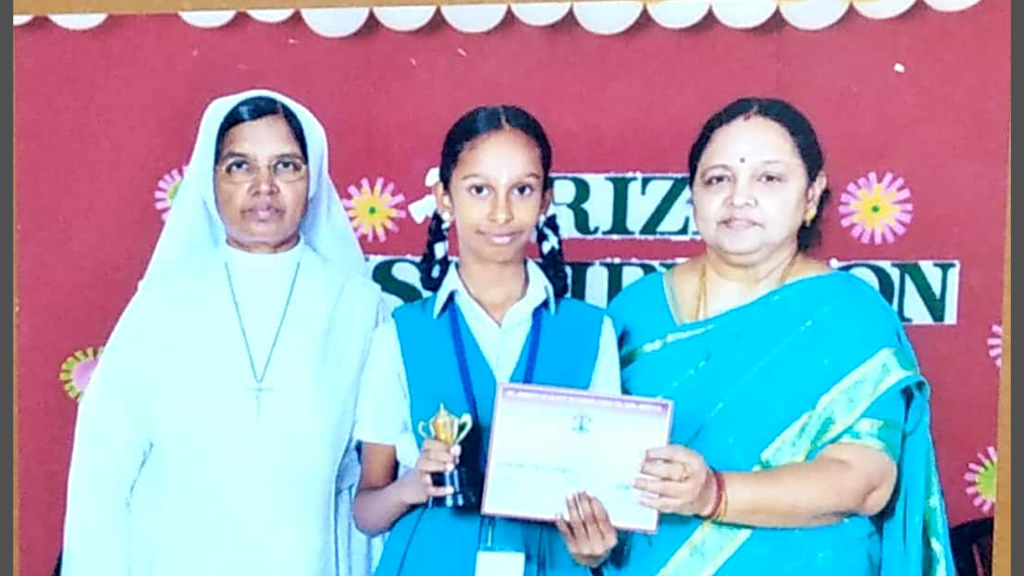 Language proficiency has numerous benefits. Learning a second language other than mother tongue unlock a whole world of possibilities. It boosts confidence, enhance memory power, better learning capability. While the benefits could help to achieve great, someone achieved great in learning a second language at a very young age. Deepthi, an 11-Y-O kid completed BA degree in Hindi. It includes clearing several levels of examination.
Deepthi Balasubramaniam, who is in her 6th grade doesn't sound like she achieved a great thing. The humility is her biggest strength. But she cleared various levels of examination from Parichaya to Praveen Uttarardh in Dhakshina Bharath Hindi Prachar Sabha.
Starting Point:
Deepthi noticed her neighbour aunty speaking Hindi fluently. An instant interest towards learning Hindi grew in the young mind. Parents supported well from the beginning. Even her school friends were intrigued to see Deepthi speaking Hindi. The initial encouragement from the surroundings boosted her confidence.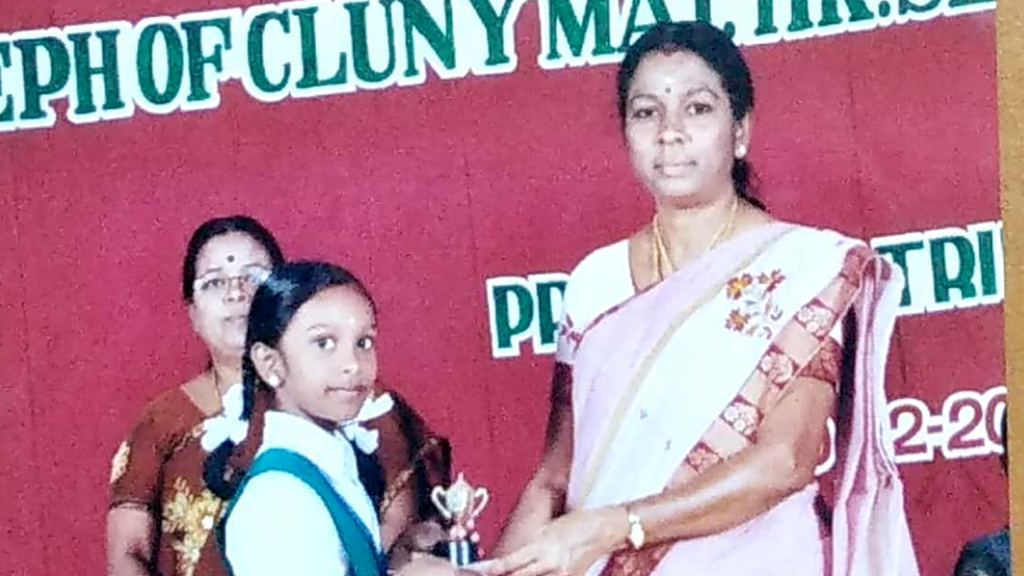 Learning a language:
She would need a good mentor to continue this unique journey. Shanthi teacher and Kowsalya teacher were encouraging and supporting her. Deepthi completed her BA in Hindi language. But her talents doesn't stop with learning a language.
She is a dancer, skill winner from LKG to 5th grade, participant of all activities. Winner in science club competition, champion/gold topper in Brain-o-Brain skill development programme. Her good handwriting skill has also secured her prizes. She is the proud holder of Vyshya Achiever award in 2016 for Hindi, Brain-o-Brain and handwriting.
Inspiration and hobbies:
Deepthi is exploring her various talents and interests. And it is not stopping with competitions and learning skills. Her hobbies also indicates her wide range of interest. She loves to collect stamps, old coins and rupee collections.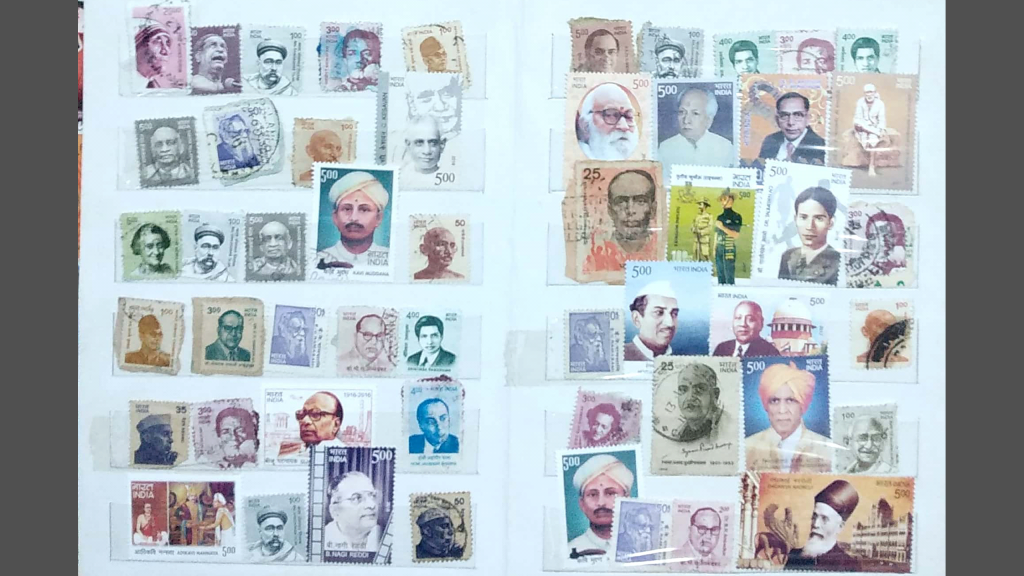 Dr A P J Abdul Kalam sir is her inspiration. True to his belief in young minds, the young minds are taking him as an inspiration. His wisdom is making a positive impact in our society for sure. Deepthi is learning things just like any other kid. But there is a pinch of interest in whatever she do or learn. And her humble nature adding more positivity in her life.
We wish her to achieve great in her field of interest.
Contact Us For Your Story