Trupturaj Pandya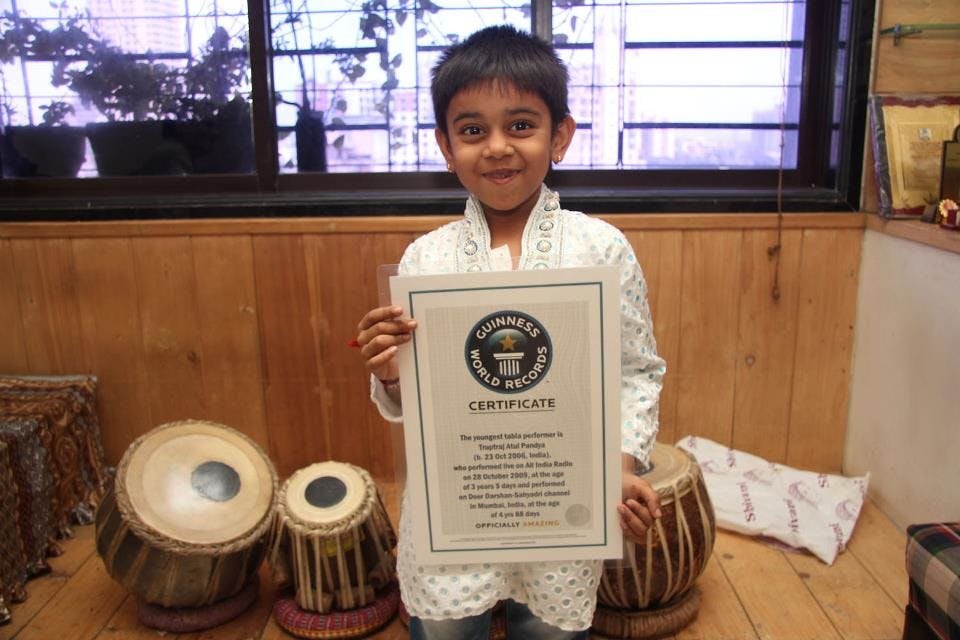 #stupidstories
When you do what you love, the journey of life will be memorable. A valuable lesson we could learn from a kid holding the world record as the youngest Tabla Master ever at 6. The child prodigy in playing the Tabla, Trupturaj Pandya, the youngest Tabla Master of the World.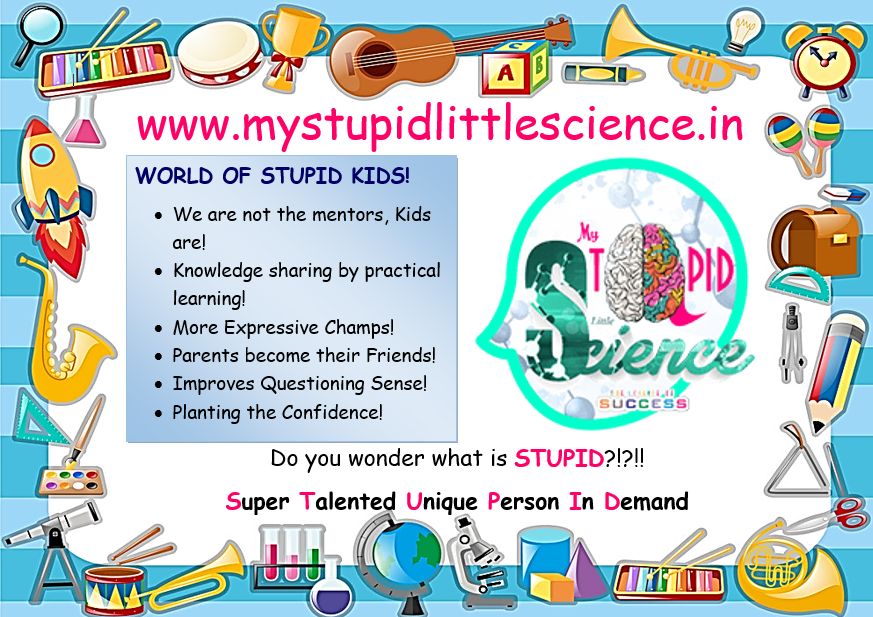 The history set to be created, when he was born on October 23, 2006. He grew up by listening to his grandmother's devotional songs. That music was one of the essential ingredients in his daily routine. It happened on one night when he played with the Dholki that he received from neighbour aunt and it was so rhythmic. His parents woke up with surprise and the cute rhythm brought tears of joy in her mother, Veena Panda's eyes. It kick-started the journey of the youngest Tabla Master at that moment. His parents believed that he was born with a rhythm and supported him by all means.
Trupturaj Pandya had the natural attraction towards percussion instruments. He used to play with small utensils while his grandmother sings devotional songs. He made his first public performance at 2 years at Somaiya college – Vidyavihar, Mumbai on January 18, 2009. His crucial public performance happened at 3 in All India Radio on November 15, 2009. They awarded him the Baal Kala Ratna award for his exceptional performance. Folks and devotional songs are his area of interest.
Trupturaj Pandya continued to perform in various locations. He performed in Doordarshan at 4, they had to arrange two cushions for him to reach his instrument. Once again it was a wonderful performance. His father Atul Pandya applied for Limca book of records but got rejected due to his son's age restrictions. Atul Pandya realised his sons true potential after a series of public performances and prepared him for the world record attempt. So he didn't give up and forwarded the application to Guinness book of world records.
Trupturaj kept performing without any time break and mastered his skills. By 2013, he already completed 50 public performances. His father remembered the application process of his only son's worlds record attempt in 2013. He began the application process during the previous years Ganesh Chaturthi and got the confirmation during that year's Ram Navami. Atul Pandya was closely watching his son's growth as a Tabla Master.
The most remarkable achievement in Tripturaj's life happened when he was 6 years old. Tripturaj attempted the world record for being the youngest Tabla Master of the World. In this awesome attempt, he broke the record of Rajat Kumar Mishra, who made this record at 7. Tripturaj is well known in the musician's world and already a favourite. Legends like Ustad Zakhar Hussain, Pandit Hariprasad Chaurasia, Ustad Iqbal Ahmed Khan congratulated him and helping the champ to excel in his area of interest.
The champ is currently being trained under professionals; we think this is just a beginning and wishing to achieve many more like this.
Contact Us For Your Story