Sarvesh – World record holder in Drums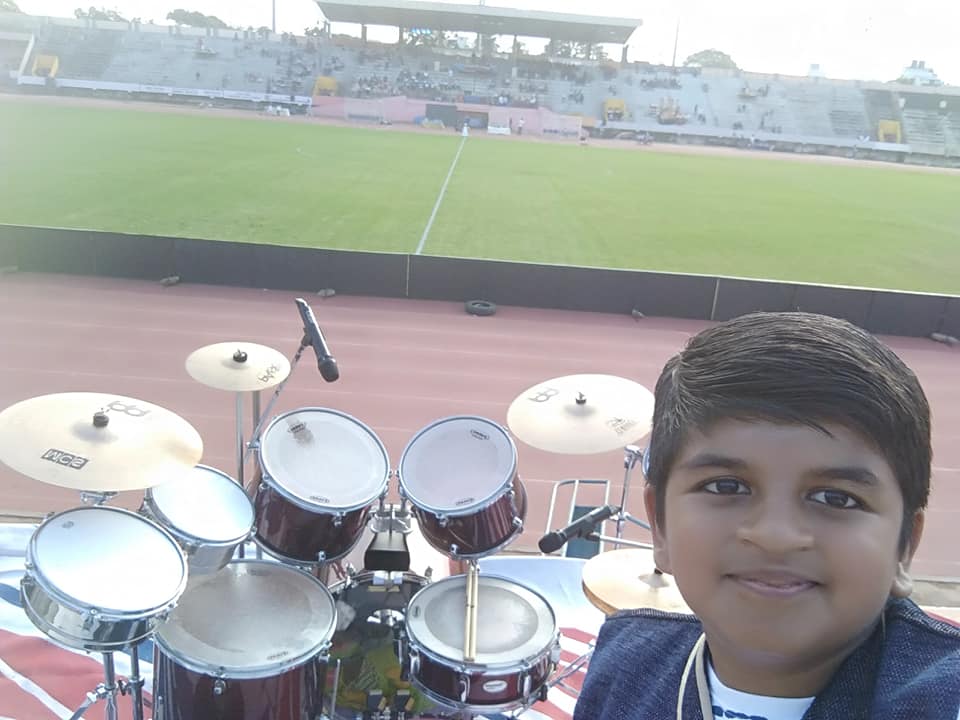 Have you ever seen your kid beating utensils for some music? Pay attention; he could become a great drummer, just like our Sarvesh. He is a child prodigy in playing the drums and won numerous awards across the country. His journey is an inspiration for all kids and parents.
3-Y-O kid:
Sarvesh's drums journey begun at 3. His parents noticed him beating some objects for the music/songs played at home. But his beats were aligned well to the music, and his parents were able to find the difference. He had a natural talent for playing the drums. Thus started the incredible journey as a drummer. Since then he won many awards on state and national level.
Within nine years, he has completed more than 200 shows. He made several guest appearances in functions and performed for the audience. He is also known for performing on special days, for social cause and so on.
Recognitions: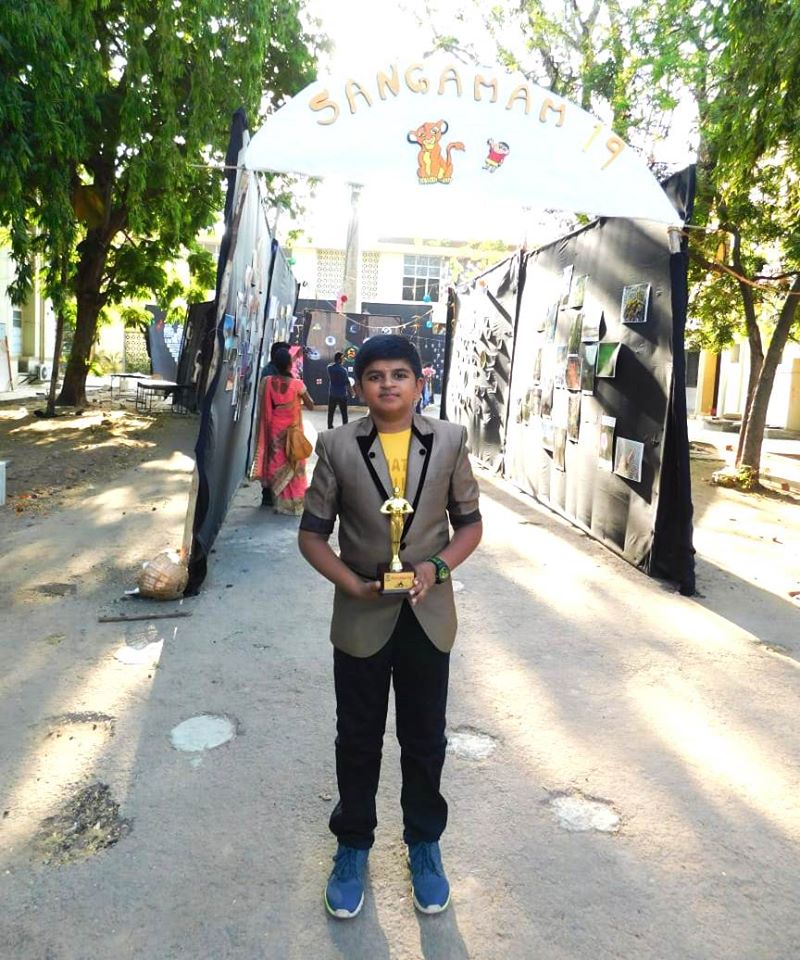 Sarvesh won many awards and determined to learn, perform better every day. He made a world record in Bharat Book of Records by playing drums at The Largest Full Drum Kit Ensemble at Chennai in 2016.
He won numerous titles like Favorite Child performer, Little Champ of the year (2016, 2017), Little Young Drummer, Young Achiever, Little Child Prodigy, Iyal Isai Mannar, Ilam Isai Kalaingan, Ilam Isai Kavingar, Isai Ilavarasan, Ilam Isai thiramaiyaalar and the list goes on. He won all these titles by performing in various events across the nation.
He achieved great not just in performance but also in education. He completed Grade 8 in Drum Kit with distinction from Trinity College of London at 11. But his thirst for knowledge grew bigger day by day. He graduated LTCL Drum Kit with distinction at 13 from Licentiate of Trinity College, London. Only very few have completed this degree in the world, and our Sarvesh is the youngest among them. This graduation is equal to any other UG course.
He wants to do a lot more in learning drums. Currently, he is pursuing PG degree FTCL Drum Kit and Grade 4 in Theory of Music from Trinity College of London.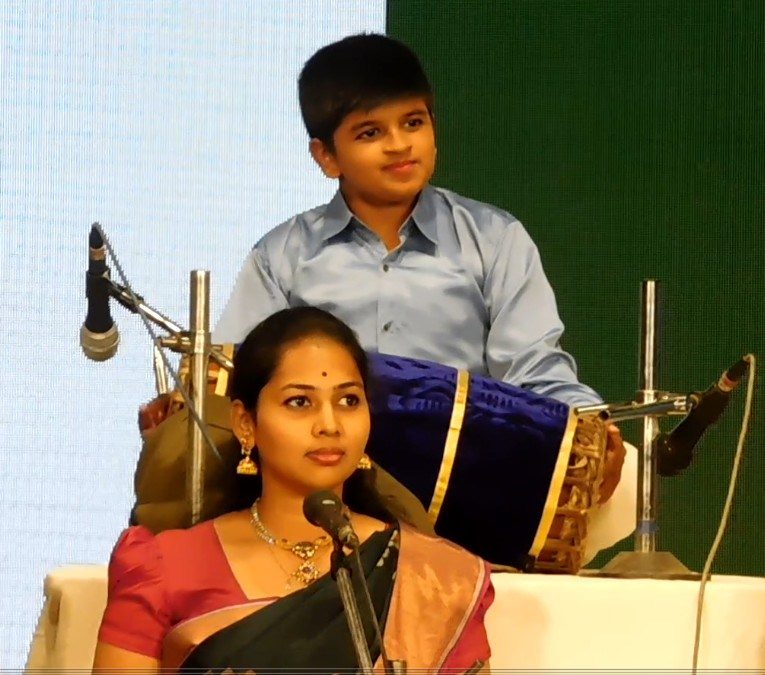 Visionary, open-minded Champ:
Once he finishes the PG degree in Drum Kit, he wants to do Doctorate in implementing Carnatic music in western. Such a visionary kid, is so humble, down to earth and open to learning new things other than drums as well. He is learning Kalari, a martial arts since a 3-Y-O kid. He can play Mridangam, Konnakol, Flute, etc.,
He has a craze for Robotics and wants to learn and do something great in Robotics in coming years. And for the passion, he wants to become a great music director in future. He believes that everyone has a talent and deserved to be identified, recognised. If done well, everyone can shine bright in this world.
His parents believe that kids can manage passion and academics well. Because extracurricular activity improved the focusing power in Sarvesh and he could study better as well. So they want other parents also to encourage their kids. Never compare with other kid's talent.
The day to day interaction with kids is crucial because that is how they found drum prodigy in Sarvesh. And you could too find your kid's natural talent. Good luck!
Contact Us For Your Story