Little Vinusha – owner of "Four Seasons Pastry"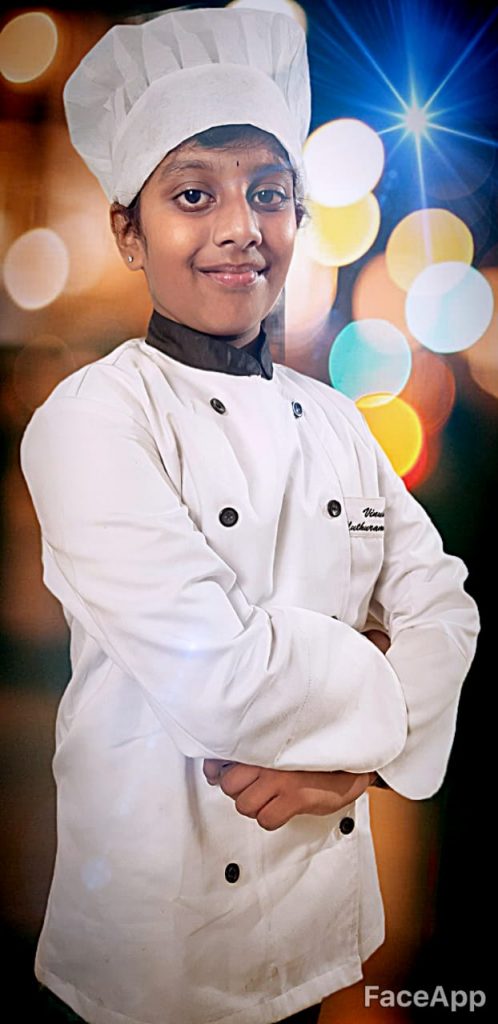 Inspiration can come at any point in our life. And for kids, as they grow up, their natural talent get exposed. When your kid asks for help or shares something that he or she has done, please pay attention. Those little talks can reveal your kid's talent. Something similar happened in Vinusha's life. She is on a quest to start baking institute in India at an affordable cost. She is just 9-Y-O kid, but she owns a brand called "Four Seasons Pastry". She bakes cakes and wants to make the learning process easier for other kids.
The Spark:
One beautiful day, Vinusha wanted to prepare a cake with her friend. She wanted the cake as a surprise for her mother's birthday. But the cake had more surprise to everyone, including Vinusha. Her mother loved the cake, and Vinusha loved the making of the cake. She was discussing it all day long. After a few days, she made another cake for her father's friend and received wonderful feedback for her cake. Vinusha's parents are not from the food industry, and their kid's talent surprised them. Since Vinusha was interested in baking, they wanted her to learn it properly.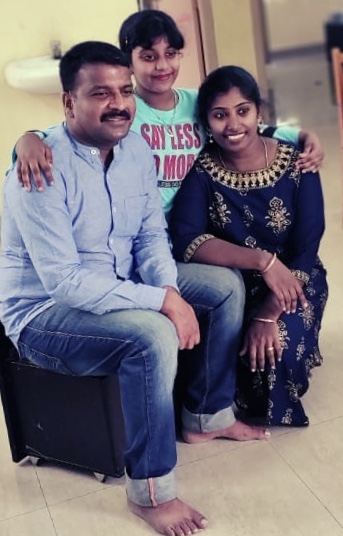 The Learning Stage:
After the initial spark, vinusha went for a two days baking class. But she could get only theoretical knowledge. Her parents wished to provide her hands-on experience. So she started visiting bakeries in and around Chennai. She learned the baking techniques from a home baker. Meanwhile, she made her cake products. Online videos were her primary source to learn. At present, she is learning as an intern under Chef Lakshmi Reddy. Her parents took her to several expos and events for her to get more exposure in baking technology. She loves cooking and baking, hence visited the food-related exhibition as well. It includes Bakers Technology Fairs, Food Tech Expo, India Bakery Expo, and so on.
Recognition:
She was honoured as the "Young Baker" at India Bakery Expo by Mr Dharmendra Pratap Yadav, IAS MSME Secretary, Govt of Tamil Nadu. She is also the youngest member of TiE Chennai chapter. She got featured in Jaya TV's "Adupaangarai" show, where she cooked along with Chef Damu and received appreciation. She shared her entrepreneurship journey at Startup Pitch festival at IIT Madras conducted by Start-up Salsa.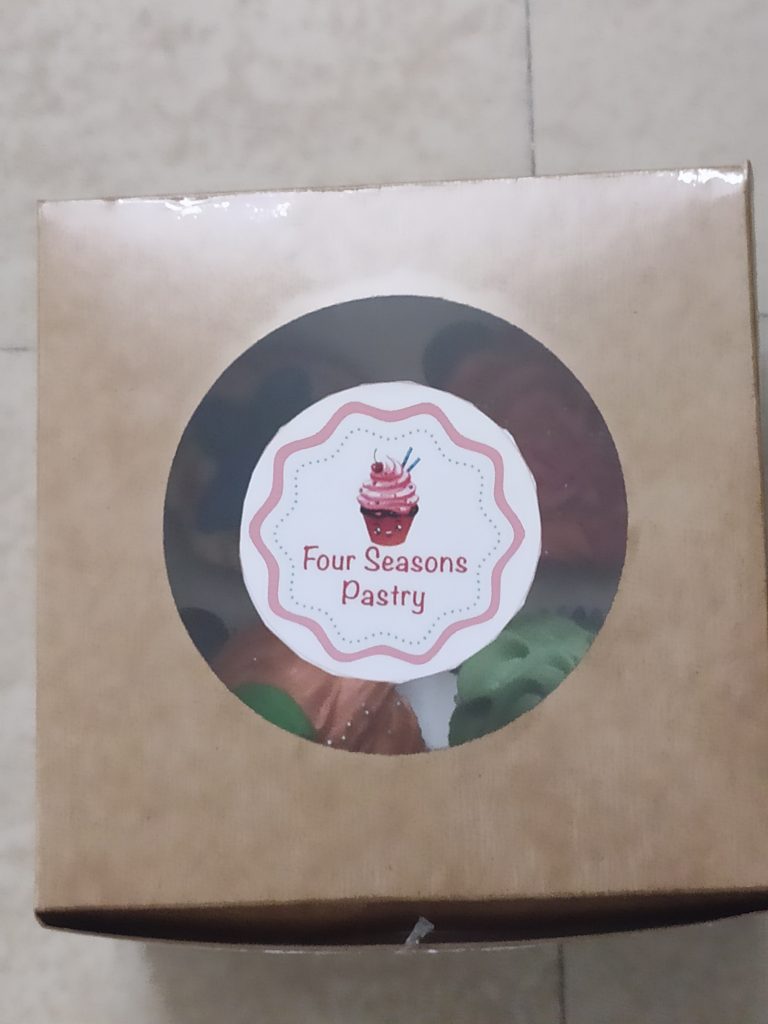 Entrepreneur:
During the initial stages, Vinusha struggled to find quality courses in baking techniques. And few bakers who were willing to spend time and energy in sharing knowledge. So she started her journey as an entrepreneur. She planned to expand her skill with a brand called "Four Seasons Pastry". She wishes to gain popularity with the brand and use the money to build a baking institute for kids to learn at a nominal cost. Her parents knew the risks of her taking the business path and honed her mind for the same. After sending to a few self business coaching class, they allowed her to make a decision. The business aspect of baking was all her own decision. Parents are supporting in all possible ways.
Vinusha parent's final thoughts:
"This generation of kids are exposed to a great amount of information. They get to know a lot of things and gradually know more than us. Parents should respect that aspect and encourage their kids. After teaching the good and bad, parents should leave the kids to explore by themselves. This freedom and space could bring the best in kids."
Contact Us For Your Story